Meet Our Team at Proctor Chiropractic
Chiropractor George Keogh D.C.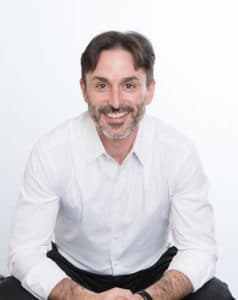 Dr. George P. Keogh has been practicing chiropractic since 1997. Combining experience with staying at the forefront of his profession, he averages about 100 hours per year in continuing education to continually expand his ability to help his patients reduce their pain and improve their function. He is dedicated to providing 'state of the art' natural pain relief treatments, coupled with education about how to get and stay out of pain.
'It is not enough to get you out of pain, our goal is to teach you how to take care of yourself and avoid pain in the future.'
- Dr. George
Ask any of his patients and they will tell you he is an expert at helping you get the results you need through his caring, educational and motivational approach. For the past 20 years he has seen thousands of patients with various conditions. There is not much he hasn't seen and more importantly not much he hasn't been able to help.
Dr. George Keogh received his Doctor of Chiropractic degree from Life University in 1997 and his undergraduate degree form Fordham University in 1992.
Washington State Chiropractic License - 2000 to Current.
Louisiana Chiropractic License - 1997 to 2000.
American Chiropractic Rehabilitation Board
FAKTR-PM
National Academy of Sports Medicine - Performance Enhancement Specialist
Fascial Manipulation Certification Levels 1,2,3
Body Language Teacher
Fordham University 1988 - 1992
Life Chiropractic University 1993-1997
Washington State Chiropractic Association (WSCA)
International Society of Clinical Rehabilitation Specialists
Fascial Manipulation Association
Body Language Institute
Soccer
Hiking
Kayak Fishing
Yoga
Working Out
---
Chiropractor JOSEPH LUKE, D.C.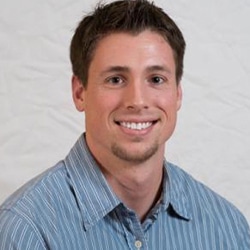 Dr. Joseph Luke grew up in Kent, Washington where he learned to love competitive sports eventually playing basketball in college. He was drawn to the benefits of Chiropractic through various sports injuries using it as a tool for rehabilitation to ensure his body was working at its maximal potential. He believes in the importance of approaching health and wellness holistically and, as a life-long athlete, finds that balance is key to maintaining performance. His mission is to help families and individuals experience and achieve optimal health through Chiropractic, Nutrition, and Exercise.
Dr. Luke completed his Bachelor of Science degree in Exercise Science at Central Washington University. He concurrently attained his Doctor of Chiropractic and Masters in Exercise and Sports Science at the University of Western States. He was part of the medical staff in various events such as the National Beach Soccer Tournament, Seaside Beach Volleyball Tournament, Canby Rodeo and has worked and volunteered in the Portland School district as an athletic trainer/chiropractor for various high school sports.
He spends his recreational time discovering ways to adventure around the Pacific Northwest. Interests include hiking, mountain biking, golf, snowboarding and basketball.
---
KRISTIN - Billing Manager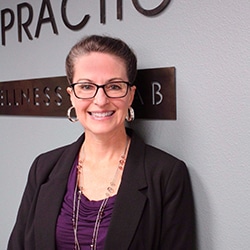 Kristin is our biller and biggest patient advocate. She is here to answer any questions patient may have regarding their coverage.
She lives in Tacoma with her husband. In her free time, she enjoys gardening, hiking, kayaking, and cooking.
---
Kate - Director of Cleanliness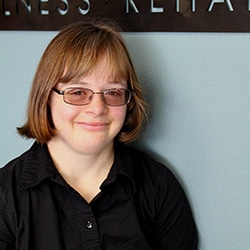 Kate has been bringing strong work ethic (as well as the fun and smiles) to Proctor Chiropractic for over 7 years! Kate loves completing tasks on time and welcomes a sense of humor at the office. She is diligent in her tasks and loves to stay productive outside of work.
While Kate isn't at Proctor Chiropractic you will find her playing music, writing stories, or playing sports! She loves spending quality time with her family, especially her niece and nephew.
---
Emily Aalona - L.M.P.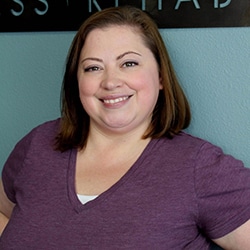 Everest College, 2010
Emily has seven years of experience in massage therapy. After 3 years working in mental health, she found myself burnt out and seeking work that was better for her well being, and also allowed her to help others. She found massage, and it turned out to be her passion.
She has worked in many areas of massage, including spa, general practice and treatment, but her favorite is treatment and injury massage. It has kept things interesting with every patient!
She completed massage school at Everest College, and have since been to many different continuing education classes which have expanded her knowledge of different techniques specific to areas of the body, such as shoulder, neck, knee and low back. She has also taken classes on different kinds of massage, like prenatal, ligament work, energy work, trigger point therapy, structural integration, myofacial release, lymph drainage, stretching techniques and so on.
Her style is usually in the deep tissue and treatment genre, but she can also give a lighter massage if necessary. She is well versed in injury work, whether it be from a specific event, or repetitive motions over time that cause pain and postural issues.
She loves what she does because she is always learning, always perfecting technique, and loves to see her patients improve and reduce pain.
When Emily is not massaging, she is hanging out with all her boys. A husband, two sons (Samson and Zane), two male cats, and a male dog. They all treat her like a queen!
---
Madeline Fleming - L.M.P.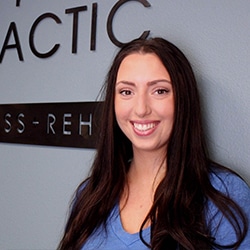 Northwest Academy of Healing Arts, 2013
Madeline always knew she wanted to be part of something where she can help people. Her approach is unique and tailored to every patient's preferences and challenges. She truly believes everybody has different needs and deserves a unique approach.
Madeline prefers to practice a deep tissue and injury treatment. Whether her patients are recovering from an auto-accident or surgery, general pain, pregnancy, or would simply like to relax she is here to help them! Her goal is have her patients leaving the office feeling taller, with less pain and in a better mood.
When Madeline is not at Proctor Chiropractic massaging you can find her at the gym, hiking and enjoying quality time with her friends and family.
---
Jorge Gomez-Arceo - L.M.P.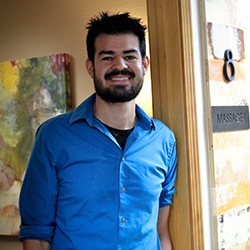 Cortivia Institute, 2014
Originally from Mexico, Jorge moved to the United States in 2008 in search of a better life and obtaining a career in health and wellness.
Jorge enjoys helping patients recover from long-term injuries. He prefers to use myofascial and trigger point techniques with stretches to help improve performance and achieve the goals he sets with his patients.
He is passionate about improving his patient's quality of life and assisting them with their goals; that is why he prefers to work in a team setting with his patients and colleagues.
When Jorge isn't working you can find him enjoying quality time with his wife, Jennifer.
---
PAMELA - FRONT DESK
Pamela was born and raised in Western Washington. Outside of the office she enjoys spending time with her husband and two kids, cooking, reading, and snuggling with her cat Larry. She is happy to answer any of your questions and assist in your journey to wellness.
---
ALI - FRONT DESK
Ali has recently moved back to Washington from California; she is so happy to be back in the PNW! In her free time she enjoys spending time with her family, playing with her rescue pup, stand-up paddle boarding, and exploring antique shops. She is happy to answer any of your questions and assist in your journey to wellness.
OFFICE HOURS
---
Monday
8:00am - 12:00pm
2:00pm - 6:00pm
---
Tuesday
8:00am - 12:00pm
2:00pm - 5:00pm
---
Wednesday
8:00am - 12:00pm
2:00pm - 6:00pm
---
Thursday
8:00am - 12:00pm
2:00pm - 5:00pm
---
Friday
8:00am - 12:00pm
2:00pm - 6:00pm
---
Saturday
By Appointment
---
Sunday
Closed