Meet Our Doctor at Proctor Chiropractic
Chiropractor George Keogh D.C.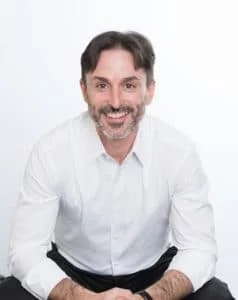 Dr. George P. Keogh has been practicing chiropractic since 1997. Combining experience with staying at the forefront of his profession, he averages about 100 hours per year in continuing education to continually expand his ability to help his patients reduce their pain and improve their function. He is dedicated to providing 'state of the art' natural pain relief treatments, coupled with education about how to get and stay out of pain.
'It is not enough to get you out of pain, our goal is to teach you how to take care of yourself and avoid pain in the future.'
- Dr. George
Ask any of his patients and they will tell you he is an expert at helping you get the results you need through his caring, educational and motivational approach. For the past 20 years he has seen thousands of patients with various conditions. There is not much he hasn't seen and more importantly not much he hasn't been able to help.
Dr. George Keogh received his Doctor of Chiropractic degree from Life University in 1997 and his undergraduate degree form Fordham University in 1992.
Washington State Chiropractic License - 2000 to Current.
Louisiana Chiropractic License - 1997 to 2000.
American Chiropractic Rehabilitation Board
FAKTR-PM
National Academy of Sports Medicine - Performance Enhancement Specialist
Fascial Manipulation Certification Levels 1,2,3
Body Language Teacher
Fordham University 1988 - 1992
Life Chiropractic University 1993-1997
Washington State Chiropractic Association (WSCA)
International Society of Clinical Rehabilitation Specialists
Fascial Manipulation Association
Body Language Institute
Soccer
Hiking
Kayak Fishing
Yoga
Working Out
OFFICE HOURS
---
Monday
8:00am - 12:00pm
2:00pm - 6:00pm
---
Tuesday
8:00am - 12:00pm
2:00pm - 5:00pm
---
Wednesday
8:00am - 12:00pm
2:00pm - 6:00pm
---
Thursday
8:00am - 12:00pm
2:00pm - 5:00pm
---
Friday
8:00am - 12:00pm
2:00pm - 6:00pm
---
Saturday
By Appointment
---
Sunday
Closed